The outsourcing model offers access to skills, resources and experience that would otherwise remain outside the purview of most organizations because of the huge costs involved in building these capabilities in-house. However, understanding the wisdom of outsourcing is one thing, and finding the right vendor to outsource from, is quite another. Negotiating the minefield of outsourcing providers and zeroing in on the one that will work best for your organization can be challenging. With a full-fledged wholly owned subsidiary functioning in India since 2011, BEO Software is a partner you can count on for all your IT outsourcing requirements.

BEO Software started its India operations more than two decades ago. In 2011, the Company shifted to its own premises called the BEO Park in downtown Kochi, with enough space to comfortably accommodate 300 employees. A spanking new facility has now come up in Infopark, Kochi, a major IT hub in Kerala, India. Spread over 40,000 square feet, this complex can accommodate another 350 employees. Companies in Europe and elsewhere wanting to expand operations can use BEO's space in India to set up dedicated offshore offices that will function as seamless extensions of their existing facilities back home while substantially reducing overhead costs.

Companies can start small and scale up as requirements grow. Staff recruited will report directly to the management of the companies they work for. Recruitment itself will be handled by the respective companies with BEO taking care of employee scouting, initial interviews and background verification. BEO will provide the necessary IT infrastructure and will be responsible for time capture and general supervision. BEO will help companies in recruiting resources having specific skill sets to cover existing lacunae and manage all operational aspects of the facility as per terms that have been previously agreed upon.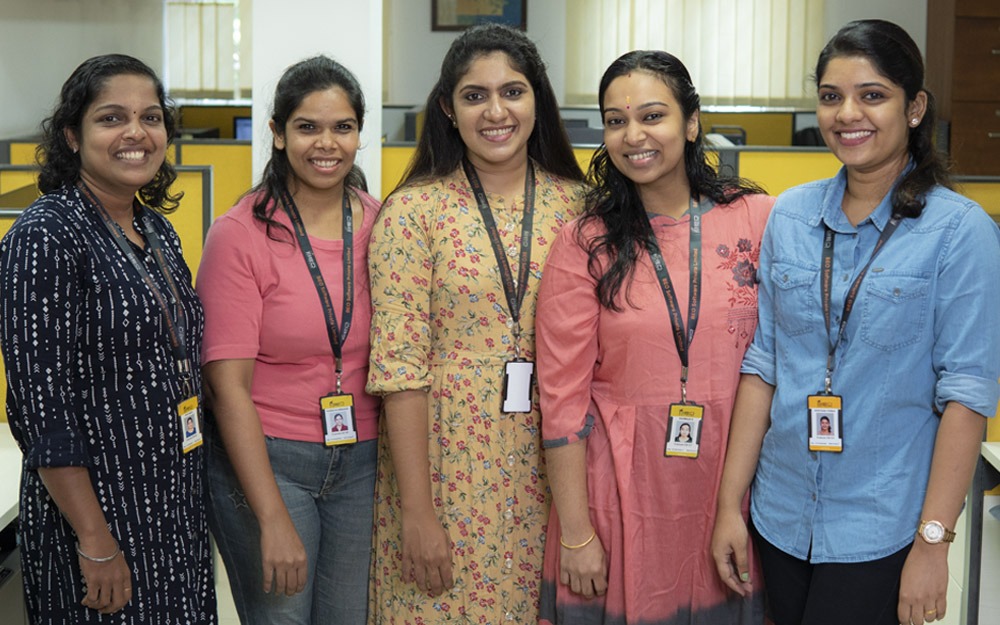 Key areas that we pay special attention to include cultural integration, communication, skill development and knowledge transfer to bring new teams up to speed, and protection of intellectual property rights to all artefacts produced during the period of association with BEO.
BEO will handle all matters related to labour law and statutory obligations. The years of experience that BEO has had in the Indian market will facilitate the recruitment of the most suitable candidates to meet client requirements. After reviewing a large number of resumes and conducting an initial round of interviews, short-listed candidates will be presented to the client for final interviews. In most cases, vacancies can be filled in two to four weeks. After initial orientation and knowledge transfer, new candidates will be in a position to take on job responsibilities in less than eight weeks. On average, BEO places around 60 specialist candidates annually with various companies in Germany, either to relieve their own staff to focus on core business initiatives, or to fill niche vacancies.